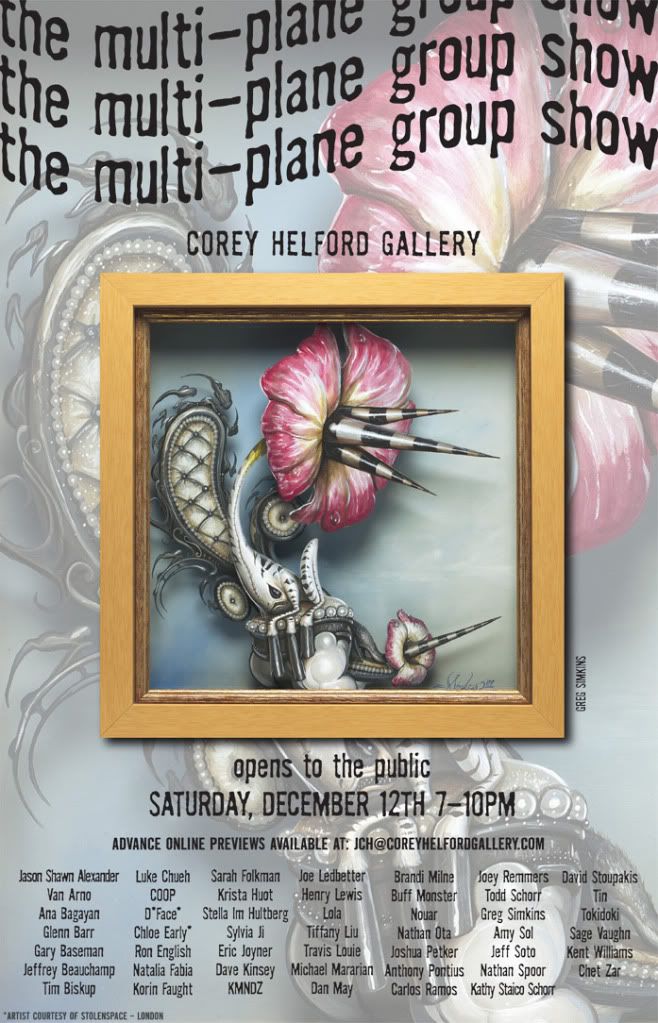 Also Opening this weekend:
My Good friends
Dabs And Myla
are having there solo show "Earthquake Weather" in Los Angeles this friday at
Thinkspace
:
Also, the CBS crew will be having a show entitled "Creeping Behind Shadows" at
Gallery 6IXTY6
with a Legendary Lineup including
AXIS
, HEX,
NICNAK
,
KASL
, ESEL and
DYTCH66
!
Sounds like a busy weekend. Have a good one..
greg