Some of you have asked me if I do painting seminars so I've included the info below for one I'm doing in September. If all goes well, I will likely do more of these...
Painting Seminar by Greg 'Craola' Simkins:
Taking An Idea from a Sketch to a Finished Acrylic Painting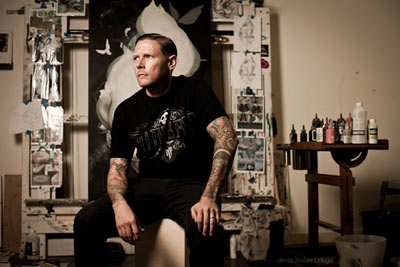 Join Greg on
Saturday, Sept. 18th from 5-8pm
at the
Paradise Tattoo Gathering
in Jiminy Peak, MA as he shares with you the techniques he's been honing over his years as an artist. For many of us, there's nothing more fulfilling than taking that initial spark of creativity that comes out of a sketch and reworking it into a finished piece of art. In this seminar, you will learn various ways of preparing the proper surface, sizing and transferring your sketch, the proper tools, under painting, glazing and finally varnishing your piece.
Limit 30.